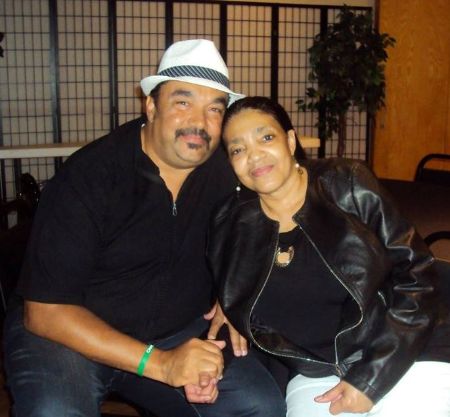 APOSTLE ANDRE & CHARLENE BROOKS
Kingdom Life Family Ministries International Church
is a non-denominational, multi-cultural body of believers led by the Holy Spirit, to help the hurting in the body and out, building bridges for humanity to cross. That each one would reach one and teach one and leave an indelible mark on the hearts of humanity, by the Spirit and the Word of God, that cannot be erased.  To love people where they are until God gets them to where He wants them to be. Where people can come find a family and a home in the presence of DADDY GOD LOVE.
André and his wife, Charlene, are senior pastors of Kingdom Life Family Ministries Intl. (KLFMI) in Des Moines, Iowa. They have a strong desire to see all people led to Jesus Christ as Lord and Savior so they may be born again and experience all the rights and privileges of the Kingdom of God. In 40 years of ministry, their main objective has always been to love people right where they are until God gets them to where He wants them to be. They flow in a deep level of prophetic anointing and teaching, are intensely hungry to see the miraculous and constantly believe for it to be in full manifestation.
In 1993, they started a bible study in their own home called"Friday Night Live". God's glory and power began manifesting itself in great magnitude, changing them and their ministry forever. They founded KLFMI 07/23/2006. KLFMI is an inner city church, filled with a non-denominational and multi-cultural body of Believers led by the Holy Spirit.  Steady outpouring of the Holy Spirit in miracles, signs and wonders are commonplace there. André operates under a powerful prophetic anointing with an apostolic grace. Affectionately known in the community as "Pops", André can oftentimes be found hitting the streets of Des Moines ministering to all people.  Some even refer to him as the "Community Chiropractor", assessing neighborhood problems and then snapping them back into alignment with what a community should look like.  André is known on a first name basis with the DMPD and the Des Moines Public Schools. His work with gangs has given him carte blanche in the schools to bring peace and civility in our public institutions. A gifted teacher and orator, André is packing the real "peace" for the streets and because of his numerous years in ministry, is able to instruct other leaders in conference settings and community meetings on how he has been successful in impacting Des Moines. From racial harmony to personal identity, his insights are sought after by community leaders in our region. He spends  time working with community leaders, city officials, the Regenerate 7 Group and local clergy and is not shy expressing his conviction that true transformation can only come from a relationship with Jesus Christ.André and Charlene reside in Des Moines, Iowa; have 4 children, 21 grandchildren and 8 great-grandchildren. If you would like André to bring HIS WORD to your city or church, please send your request to klfmidsm@gmail.com.  
Regenerate 7 Group